Aperture Brands
Project Proposal
1.0 Project Overview
Our goal through this proposal will be to work together with Aperture Brands to develop the back-end of their website to ensure SEO opportunities are maximized on an ongoing basis. The recommendations in this proposal are designed in the best interest of Aperture Brands' long-term website / internet presence, visibility and SEO potential on a Regional scale throughout Culver City and the geo-targets of the surrounding cities, as well as any and all future target locations. The additional SEO functionality that will be used for Aperture Brands' website will allow for scalability and organic growth as well as to work toward dominating the online presence for their industry and products in each geographic location they are targeting.
It is our intention, through the website's custom back-end development, SEO and conversion, to help grow Aperture Brands far beyond their current capacity. It is our primary objective to grow Aperture Brands ranking, authority and online presence, so that every prospective consumer can find them, and chose to shop with them over their competition, all from searching on Google.
This proposal will cover two phases: "Phase 1", which is the website rebuild portion of the project and "Phase 2" is the implementation of our additional SEO services, in order to get the redesign live as soon as possible with an aggressive search strategy to start ranking.
1.1 Value Proposition
As seen in the example below, there is a significant amount of competition in the direct geographic target region that is already ranking online for a variety of high traffic search terms relevant to Aperture Brands. The work outlined in this proposal is the best strategy implementation to achieve ranking and dominance in this and surrounding markets over time.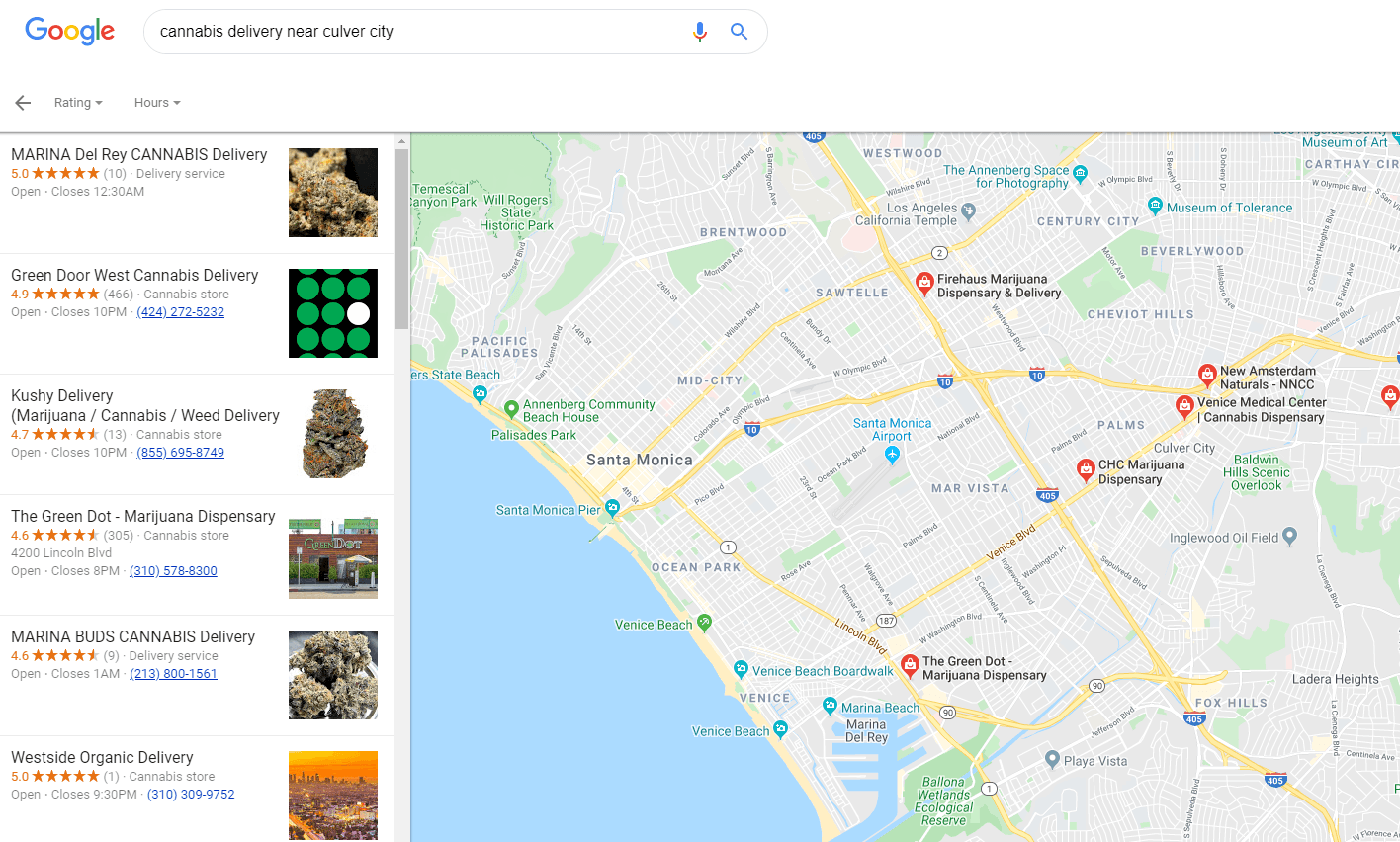 3.0 Project Budget
The budget is derived directly from the list of deliverables included within this proposal ("Scope"). Any changes to the Scope of work will require a new quote.
| Description | Cost |
| --- | --- |
| Website Back-end Redevelopment | $0 |
4.0 Project Schedule
The project schedule is a list of soft deadlines for the project; they are milestones we strive to achieve. Website development is a dynamic process and it's commonplace for new ideas to arise, communication to occur, or Scope be slightly tweaked. While it's rare for us to miss targets, the schedule below is not held to any bounds concerning the budget or Agreement.
We schedule our projects conservatively, and it's also common for us to come out ahead of the milestones below.
| Deliverable | Date |
| --- | --- |
| Project Kickoff Date | February 3, 2020 |
| First-Look At Completed Website | February 24, 2020 |
| Website Launch + SEO Kickoff | March 1, 2020 |
5.0 Search Engine Optimization (SEO)
SEO + Boost
In the same alignment as our other clients in this space, we know that SEO is not a one-size-fits-all scenario, and so each campaign needs to be handled with custom diligence. We know that this is a competitive industry and so we will need to be nimble in our SEO efforts. Range Marketing has designed both on-site and off-site (Boost product) to sufficiently preform Search tactics, that actually drives results.
The examples below are meant to give an idea as to what we could potentially fulfill under different levels of SEO + Boost. With that being said, National campaigns are typically more costly than Local Search campaigns, and have a longer timeline to produce results. Our monthly SEO can range anywhere from $1,500 – $15,000 / month depending on how extensive a campaign is and how many man hours need to be put behind the effort as well as how soon you want to start ranking and seeing significant results and leads.
We recommend starting at the lower end of our product recommendations and adding on over time as our results and rankings begin to peak. Subsequently, we would like to take a look at any Google Analytics Data, or PPC data that is currently available (if at all) to appropriately resize budgeting for Ad spend so that we can reduce costs, and increase lead value organically. Realistically we recommend that an SEO campaign should anticipate a 12-month test trial. However, Range Marketing will work every day, on a month-to-month payment basis, to show that we can and will provide the work to deserve your ongoing business.
Custom Market-Based Strategy(s):
Rather than our traditional method of invoicing SEO campaign at Product level per physical location, we have created a custom market-based campaign strategy that is more budget friendly and will be equally as effective. We will work, based on each overarching market, to dominate online rankings and foot traffic per location within each market. This not only allows for a budget friendly campaign, but effective scalability should you acquire future dispensaries in current or new markets.
***Recommended Starting Point***
SEO Gold – $2,850 / Month
Custom Strategy and campaign from the SEO team
Work is performed by a dedicated SEO Strategist
Range Proprietary Software Install (Hosting required and included)
Includes setup of Google, Yelp, and Bing Local Listings
Includes up to 3 hours per month of website maintenance/updates
Includes weekly interactive reporting
Level 3 Boost

Medium metropolitan level market strategy with geo-target specific authority signals generated to website to build domain authority and digital presence.