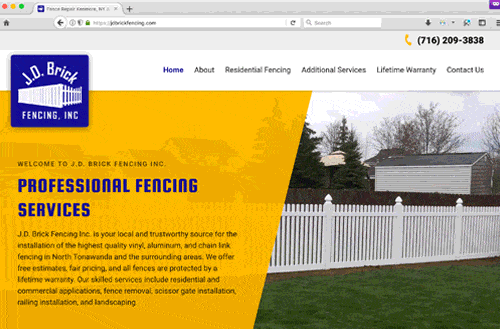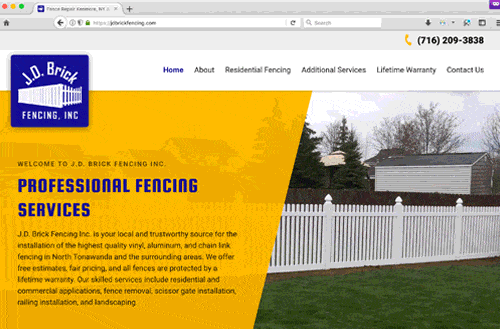 Interactive reporting dashboard
Search engine marketing campaign
Website built by Range
Goal discovery & strategy planning
J.D. Brick Fencing Inc. is a vinyl, aluminum, and chain-link fencing company with a wide service area that includes several competitive areas. Having very little success with their previous online marketing efforts, they came to Range Marketing looking for a new approach. We built them a state-of-the-art custom website and put together an entirely new digital strategy. J.D. Brick Fencing Inc is a fantastic company who now has an online presence worthy of their brand!
Received during their first month of search engine optimization.
Quick & Effective
Upon launching the fresh site and deploying their new marketing campaigns, J.D. Brick saw an immediate uptick in their business. Using our advanced analytics platform, they are able to monitor their lead volume and forecast their future growth.