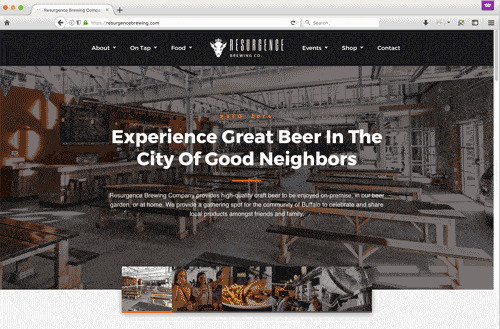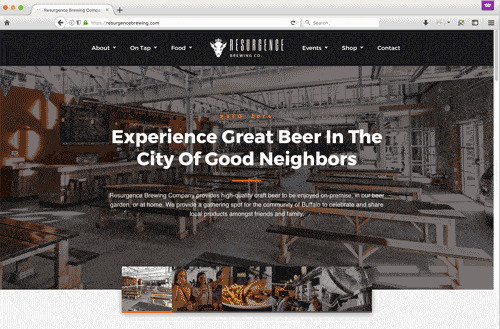 Website built by Range
Goal discovery & strategy planning
Resurgence Brewing Company's main goal was to feature both of their locations in an appealing, user-friendly, and efficient way. Using responsive design, we built an on-brand website that allows potential customers to easily find what they need – from food and events to up-to-date beer lists and merchandise.
Built an "On Tap" plugin to easily feature a new and rotating selection of craft beers.
Website design highlights the brewery's strong branding and message.