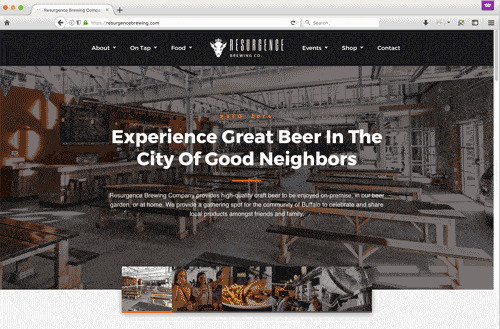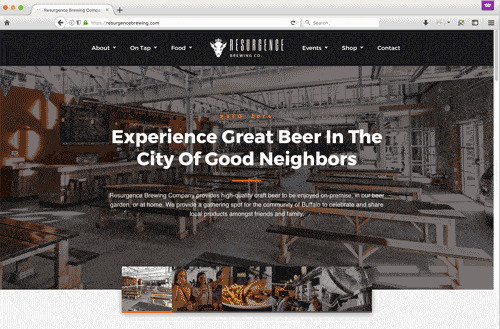 Website built by Range
Goal discovery & strategy planning
Resurgence is one of the most recognizable brands in the Western New York craft beer scene. When they came to Range Marketing, their main goal was to feature both of their locations in an appealing, user-friendly, and efficient way. Using responsive design, we built an on-brand website that allows potential customers to easily find what they need – from food and events to up-to-date beer lists and merchandise.
Built an "On Tap" plugin to easily feature a new and rotating selection of craft beers.
Website design highlights the brewery's strong branding and message.
Fully Integrated
The Resurgence community is loyal and connected. They want to stay informed on events, new beers, and anything else happening at the brewery. To better serve them, Range Marketing integrated both an e-mail subscribers campaign and a social media feed into the new website.