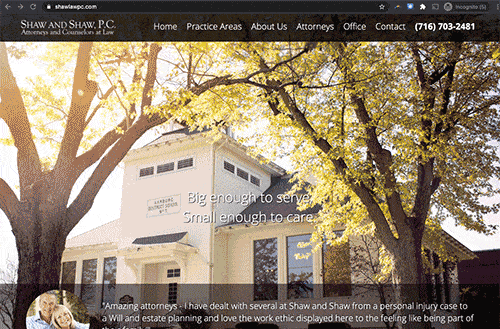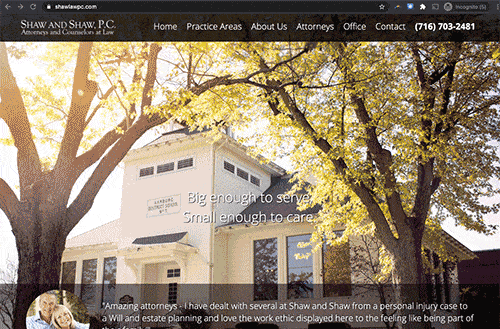 Website built by Range
Goal discovery & strategy planning
Shaw & Shaw, P.C. is a well-respected law firm in the greater Buffalo region, but their previous website did not emulate the strength of their brand. They were utilizing a basic "cookie cutter" platform that failed to establish trust or communicate their impressive level of experience and prominence. The design team at Range Marketing met with the partners and together they developed a fresh take on the Shaw & Shaw branding that could be woven through a new website. Range's website designers took a few weeks to translate those ideas into a fully-featured website, then set it live with Shaw & Shaw's approval. The new website is built on a scalable WordPress backend which allows it to continue growing with the Shaw & Shaw team.