Dutchie and Dutchie Plus: Pioneering Dispensary Menu Software for Elevated E-commerce and SEO
November 8, 2023 | Posted in: E-Commerce
In an industry where staying at the forefront of digital innovation is crucial, cannabis dispensaries are continually seeking out cutting-edge technologies to enhance their operations. Enter Dutchie, the leading name in cannabis dispensary menu software. Our team at Range Marketing has recently partnered with Dutchie to combine our innovative SEO strategies with Dutchie's native e-commerce menu solution, Dutchie Plus. This combination is setting new benchmarks in dispensary e-commerce, optimizing menus and products for better visibility, and crafting superior customer experiences. Let's explore the synergy between these powerhouse technologies and how they're revolutionizing the cannabis retail space.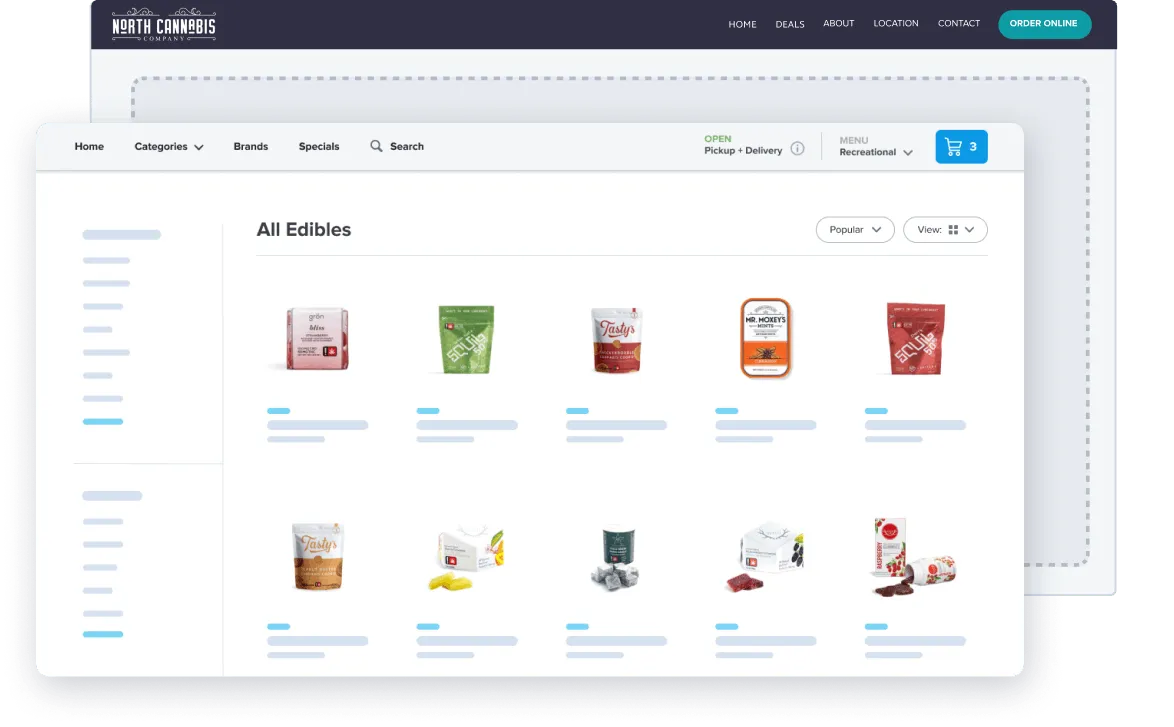 Dutchie Plus: Revolutionizing Cannabis Dispensary Menus
Dutchie has established itself as a premier provider of cannabis menu software, and with the introduction of Dutchie Plus, it's taking dispensary operations to new heights. This platform provides dispensaries with a comprehensive suite of tools that streamline operations, enhance customer interactions, and drive sales through intuitive and user-friendly interfaces.
Key Benefits of Dutchie Plus:
Streamlined Operations: Dutchie's platforms offer a seamless bridge between sales and inventory management, ensuring dispensaries can manage their stock efficiently and avoid the pitfalls of over- or under-stocking.
Enhanced User Experience: With a focus on native e-commerce for dispensaries, Dutchie's software ensures that customers enjoy a smooth and personalized shopping journey, from browsing to checkout.
Multi-Platform Integration: Aligning with headless e-commerce principles, Dutchie ensures that the dispensary experience is consistent across various digital platforms, be it mobile, desktop, or in-store kiosks.
Data-Driven Insights: Access to analytics and reporting allows dispensaries to understand customer preferences, forecast trends, and make informed decisions.
Innovations That Set Dutchie Apart:
Dutchie has been at the forefront of innovation with features that cater to the unique needs of cannabis retail:
Real-Time Menu Updates: Dispensaries can update their product listings in real-time, ensuring accuracy and compliance.
Compliance First: Dutchie's software is designed to stay abreast of regulatory changes, keeping dispensaries within legal parameters.
Customizable User Interface: A dispensary can tailor its online presence to align with its brand, creating an immersive and branded shopping experience.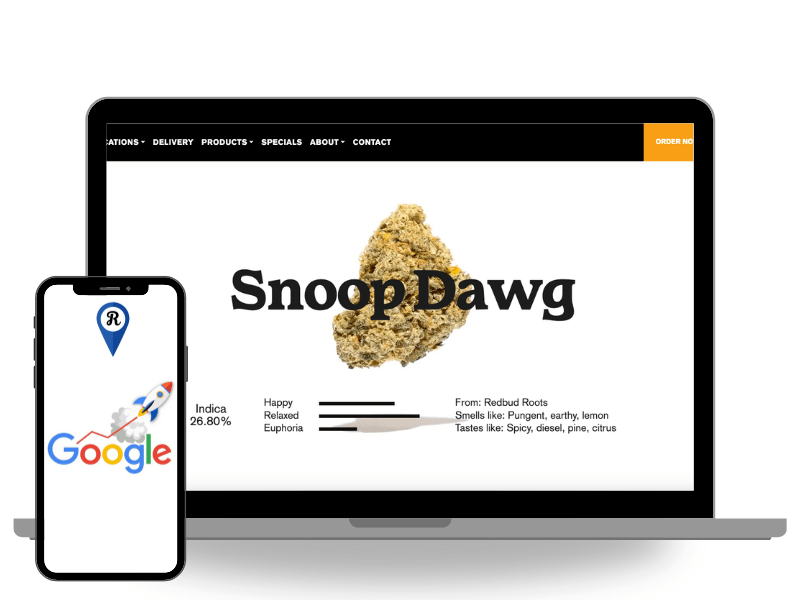 Headless E-Commerce Menus with Powerful SEO for Dispensaries
Dutchie's partnership with Range Marketing brings the critical aspect of SEO into the fold. Range Marketing, a leader in dispensary SEO, builds beautifully designed websites along with a custom SEO strategy to ensure that dispensaries rank high on search engines, making them easily discoverable by potential customers.
Benefits of Cannabis SEO from Range Marketing
Keyword Optimization: Range Marketing meticulously researches and integrates high-performing keywords, ensuring that dispensaries appear for relevant searches.
Content Strategy: We provide a robust content strategy that enhances visibility and drives organic traffic to your dispensary's online menu.
Local SEO: Range Marketing understands the local nature of dispensary businesses and fine-tunes SEO strategies to attract local customers effectively.
Improved Visibility and Customer Experience for Your Dispensary
The combination of Dutchie's menu software and Range Marketing's SEO expertise ensures that dispensaries not only attract more traffic but convert that traffic into sales. Enhanced visibility means more eyes on cannabis brands and their products, leading to increased brand recognition and customer loyalty.
The Customer-Centric Approach
By focusing on an optimized user experience and robust SEO, dispensaries can provide customers with an intuitive and informative online shopping experience. From detailed product descriptions and reviews to personalized recommendations, customers find value in the easy-to-navigate and informative menus that directly influence their purchasing decisions.
Conclusion
The partnership between Dutchie and Range Marketing represents a paradigm shift in how dispensaries approach online retail. By harnessing the power of headless/native e-commerce solutions and strategic SEO, dispensaries are not just selling products; they're curating experiences that resonate with customers.
As the cannabis industry continues to grow, the dispensaries that will thrive are those that leverage technology and marketing in harmony to create a digital presence that is both visible and valuable to their customers. Dutchie's innovative software solutions, combined with Range Marketing's SEO prowess, offer a comprehensive strategy that is propelling dispensaries to the forefront of the digital cannabis marketplace.