Embracing the Future of Cannabis Retail: The Rise of Headless E-Commerce
The Game-Changer for Dispensaries Looking To Elevate Their Customer Experience
November 6, 2023
In the ever-evolving world of cannabis retail, staying ahead of technological trends is not just a competitive edge – it's necessary for survival. One trend that's been revolutionizing how dispensaries engage with their customers is Headless E-commerce. This innovative approach to online retail has been a game-changer for dispensaries looking to elevate their customer experience and streamline their operations.
What is Headless E-commerce?
Headless E-commerce refers to an architectural framework where the front end (the "head") – what the user interacts with – is decoupled from the back end – where the data management and business logic occur. Think of it as separating the display window from the storeroom. In a traditional e-commerce model, the two are tightly linked, which can limit flexibility and customization.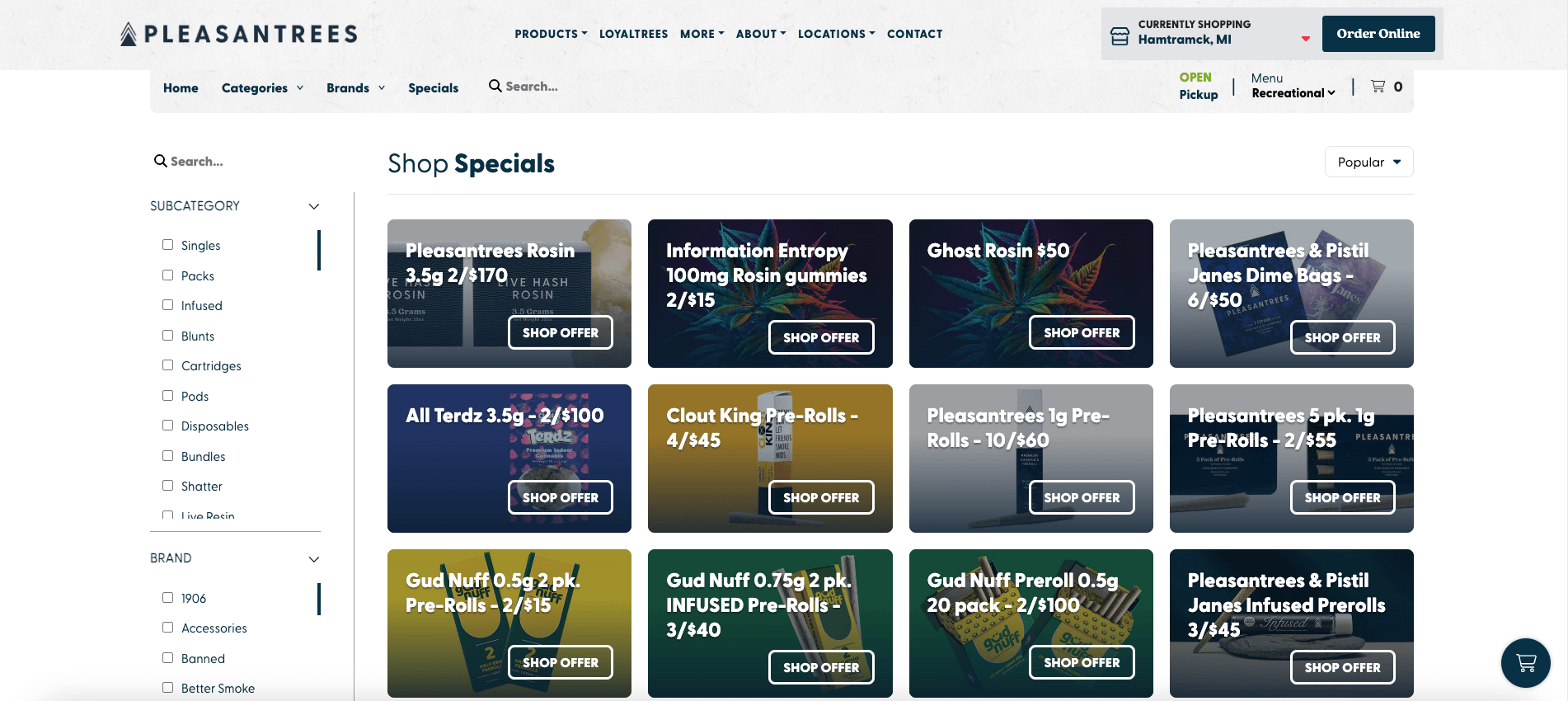 Benefits of Headless E-commerce for Cannabis Dispensaries
Agility and Flexibility: By separating the front end from the back end, dispensaries can quickly update their online storefronts to adapt to market trends, regulatory changes, or customer preferences without overhauling the entire system.
Customization and Personalization: Headless E-commerce allows for creating highly tailored shopping experiences for customers and dispensaries alike. Dispensaries have more flexibility to create a menu that aligns with their branding.
Multi-Platform Consistency: It enables dispensaries to provide a seamless shopping experience across various platforms, including mobile apps, kiosks, and other digital touchpoints – all managed from a single back end.
Improved Performance: Websites can load faster because the front end is less cluttered with heavy back-end code. For customers, this means quicker access to products and a more streamlined shopping experience.
Enhanced Integration Capabilities: With a headless approach, integrating with various payment processors, CRM systems, or regulatory compliance tools becomes much easier, ensuring that dispensaries can stay compliant while also offering secure and diverse payment options.
Improving Customer Experience with Headless E-commerce
For the consumer, the benefits of headless e-commerce are numerous. It can lead to faster, more responsive websites, especially on mobile devices where speed is paramount. This is critical in an industry where convenience often drives customer loyalty. Moreover, the ability to provide a consistent experience across all devices ensures that customers enjoy a familiar and comfortable environment, regardless of how they access your dispensary's offerings.
Operational Advantages for Dispensaries
On the operations side, dispensaries can enjoy more straightforward maintenance and quicker updates, ensuring that they can adapt to the fast-paced changes in the cannabis industry. Whether it's a sudden need to update product information due to regulatory changes or the desire to run a time-sensitive promotion, headless e-commerce platforms can pivot quickly.
Moreover, the integration capabilities mean that dispensaries can leverage the best-in-class tools for inventory management, compliance, marketing, and customer relationship management without being limited by the constraints of their e-commerce platform.
The Bottom Line
Adopting headless e-commerce isn't just about keeping up with the times; it's about setting your dispensary up for future growth. By building a flexible, agile, and customer-focused online presence, cannabis retailers can expect not only to meet but to exceed the expectations of their discerning customer base.
As the cannabis industry continues to mature and the digital landscape becomes ever more integral to retail success, dispensaries that adopt a headless e-commerce approach will be well-positioned to lead the charge. Those that do will likely find themselves at the forefront of innovation, capturing the loyalty of tech-savvy consumers and setting new standards in the burgeoning world of cannabis retail.