Maximizing Opportunities at MJ Biz Con 2023: The Essential Guide to Networking and After-Parties
MJ Biz Con 2023 presents a golden opportunity for businesses in the cannabis industry to network, learn, and grow.
November 15, 2023
MJ Biz Con, renowned as one of the largest cannabis trade shows in America, brings together a diverse array of businesses from every sector of the cannabis industry. As a pivotal hub for industry professionals, it attracts attendees from across the globe, eager to explore the latest innovations and developments within the cannabis sphere. The size and scope of the show have grown significantly, making it an invaluable opportunity for strategic networking. The array of events organized throughout the week, surrounding the main event, offer unparalleled chances for attendees to forge vital connections, aligning perfectly with their objectives for participating in this esteemed gathering.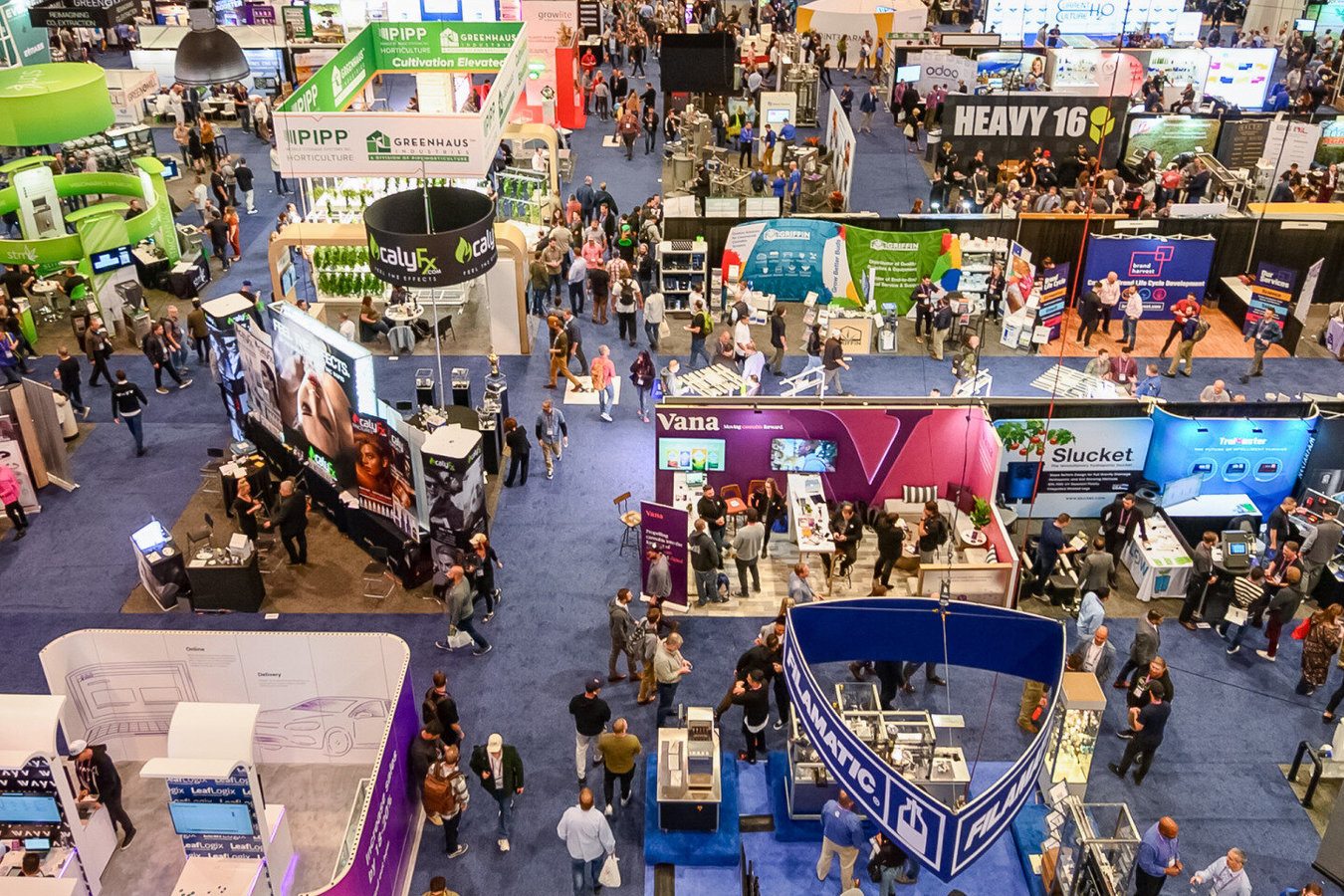 Tuesday, November 28:
Blunt Brunch National 2023: Hosted by So Many Sponsors, this event includes a brunch from 12–2:30 PM followed by a social mixer from 2:30–5 PM at IPEC Las Vegas.
Executive Lounge – Opening Mixer: Presented by Club Kindness & MjBizCon from 5–9 PM at The Cosmopolitan.
Sensi & Hearst MJBizCon 2023 Kickoff: A collaboration between Sensi Media & Hearst Media from 7–10 PM at The Mob Museum.
Smoke & Magic: Hosted by FlowerHire, CohnReznick, Paragon, GreenLeaf HR & Radiant J from 7–10 PM at Nine Twenty.
MJBizCon & reMind Opening Night Afterparty: From 10:30 PM–1 AM at OMNIA Nightclub, Caesars Palace
Wednesday, November 29:
First-Timers Open House: A welcoming event for new attendees from 8:30–10:30 AM, with details to be announced.
Hip Hop & Cannabis: BIPOC Business Speed Dating & Networking Event: From 1–5 PM, hosted by Black CannaBusiness at The Cosmopolitan.
The Underground Party: Presented by Sapphire Risk Advisory Group & CANN Studio from 6 PM–12 AM in Downtown Las Vegas.
Mansion on High: An exclusive event hosted by multiple sponsors from 6 PM–2 AM, location to be announced.
Jack Herer + Edibles Magazine MJBizCon Official After Party: From 7–11 PM at NuWu Dispensary, Sky High Lounge.
Diversity in Cannabis Experience: Cannabis & Culture event by Minorities for Medical Marijuana, Inc. from 7 PM–1 AM at Starbase​​.
Specialized Networking Events:

Achieving Equity in Cannabis: Scheduled for November 29, 4:30 PM – 6:00 PM, focusing on diversity and inclusion in the industry.
Empowering Women in Cannabis: On November 30, 4:30 PM – 6:00 PM, celebrating female leaders in cannabis.
Community Meetups on the Expo Floor: Including New Markets, Hemp + CBD, Cultivation, Global Markets, and Retail + Brand meetups on November 29 and 30​​.

Affiliated Events:

The Emjays International Cannabis Awards and Afterparty: November 30, 7:00 PM – 2:00 AM at the Palms Hotel & Casino and KAOS Nightclub.
ACTIVATED by PolkaDot: November 29, 7:30 PM – 1:00 AM at The Lexi Las Vegas, focusing on cannabis and psychedelics.
Diversity in Cannabis Excellence – Cannabis and Culture: Celebrating 50 Years of Hip-Hop, November 29, 7:00 PM – 12:00 AM.
The Grasslands Party: A high-level networking event on November 29, 7:00 PM – 12:00 AM, location to be confirmed.
Jack Herer Cup Afterparty in collaboration with Edibles Magazine: November 29, 7:00 PM – 11:00 PM at NuWu Dispensary's New Sky High Lounge​​.
In conclusion, MJ Biz Con 2023 presents a golden opportunity for businesses in the cannabis industry to network, learn, and grow. The array of events and after-parties scheduled around this prestigious trade show are ripe with possibilities for making meaningful connections and exploring new frontiers in the cannabis sector. We at Range Marketing, leaders in crafting custom websites and delivering top-notch SEO for dispensaries, hope you find this guide valuable. Our team is excited about the prospects of this event and looks forward to seeing everyone there, ready to engage and collaborate in this dynamic industry landscape.