Search engine marketing campaign
Website built by Range
Goal discovery & strategy planning
Barbary Coast Dispensary is one of the premier dispensaries in San Francisco, featuring a dab bar, lounge, and full service shop. With their modern branding and distinctive culture, we knew right away Barbary Coast would be a good fit for Range Marketing. The client's main goal was to focus on their top quality medical and recreational cannabis, as well as their unique, customer-focused location. Keeping that in mind, our team built a responsive, heavily-branded custom website for Barbary Coast to help them meet their goals and look good doing it. The results speak for themselves with this campaign.
Organic impressions in Google search results in a three month period. Sales volume is growing rapidly.
Visits/quarter. A 47% website traffic lift from our SEO campaign.
Discovery
Discovery is the number of people finding the business from non- branded keyword searches.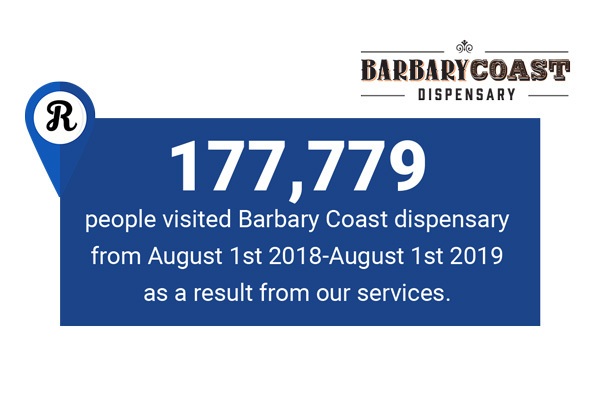 Barbary Coast has consistently
dominated search results in their area.
Foot Traffic
Request for Directions is the number of people clicking on the "directions" button on Google to drive to a dispensary for purchased goods.